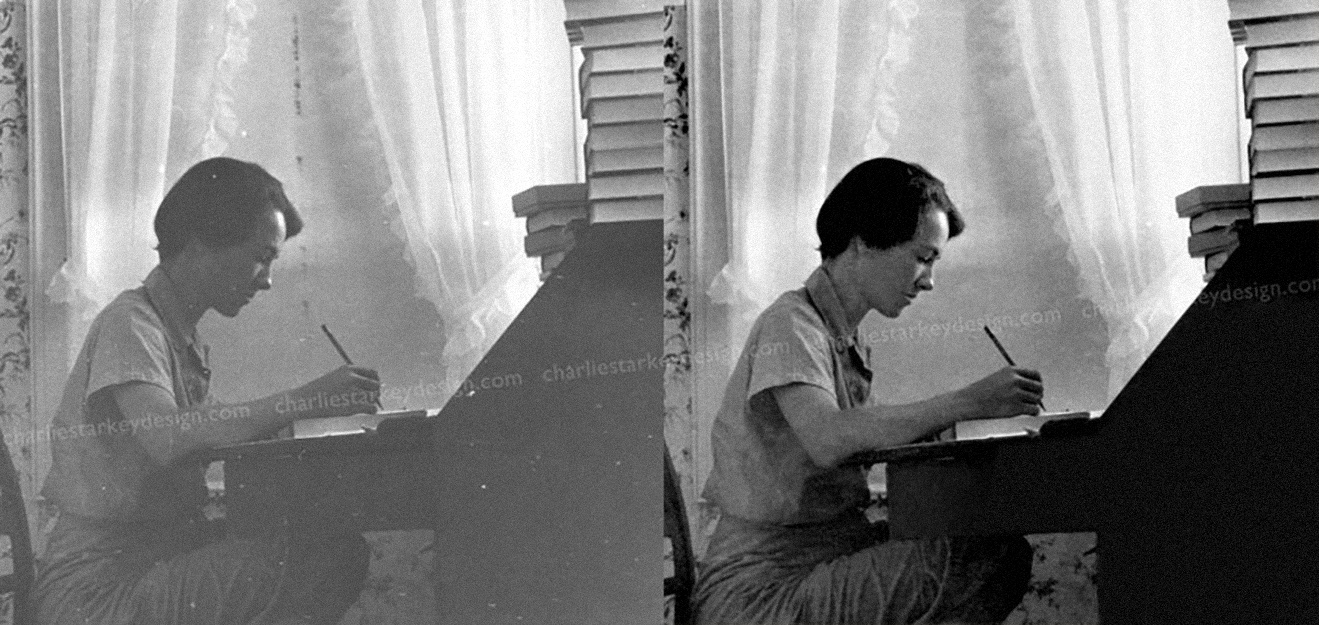 Digital cleanup and contrast enhancement on vintage print.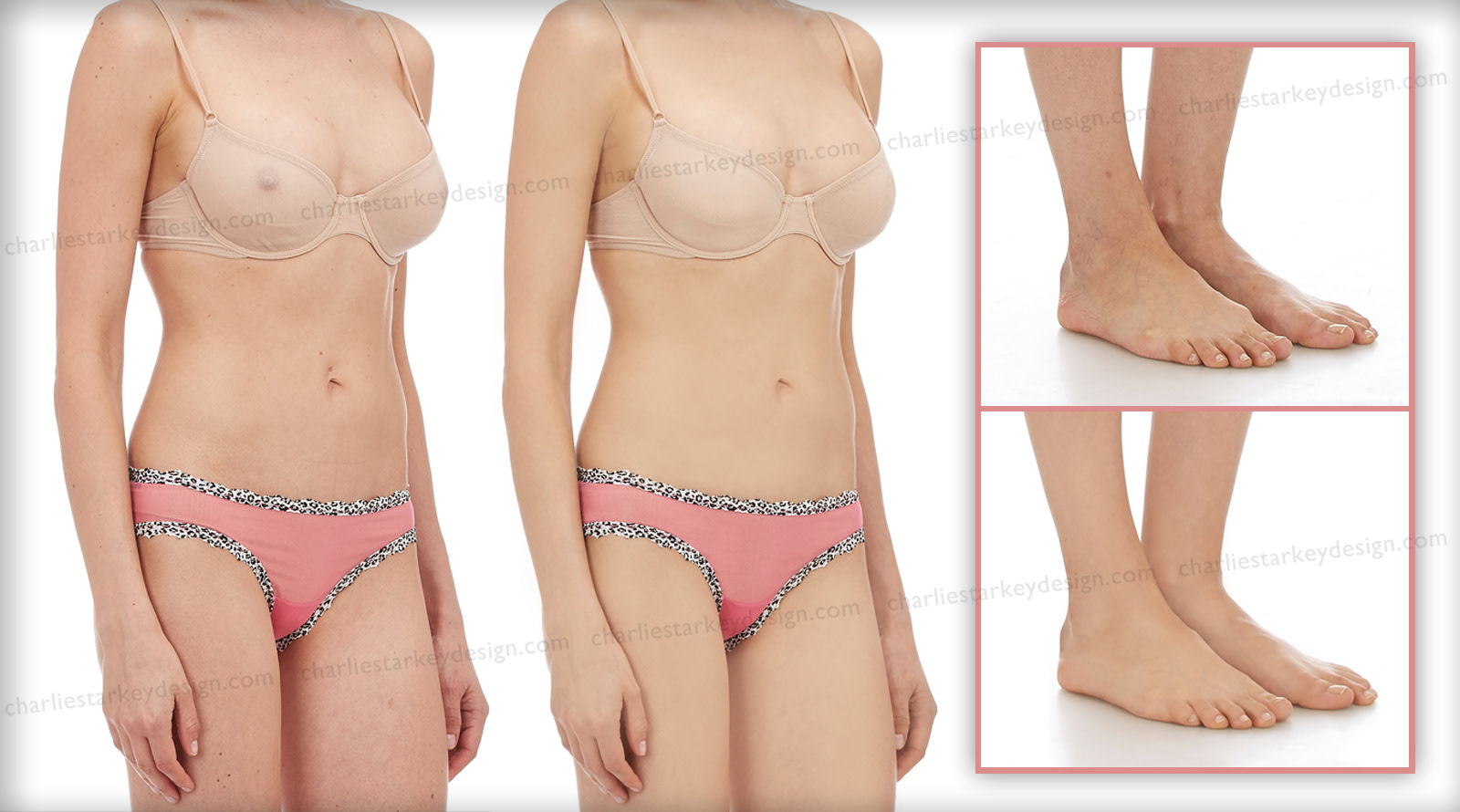 Skin blemish removal and texture smoothing.
"Now you see me, now you don't": figure  replaced using cloned/edited background elements.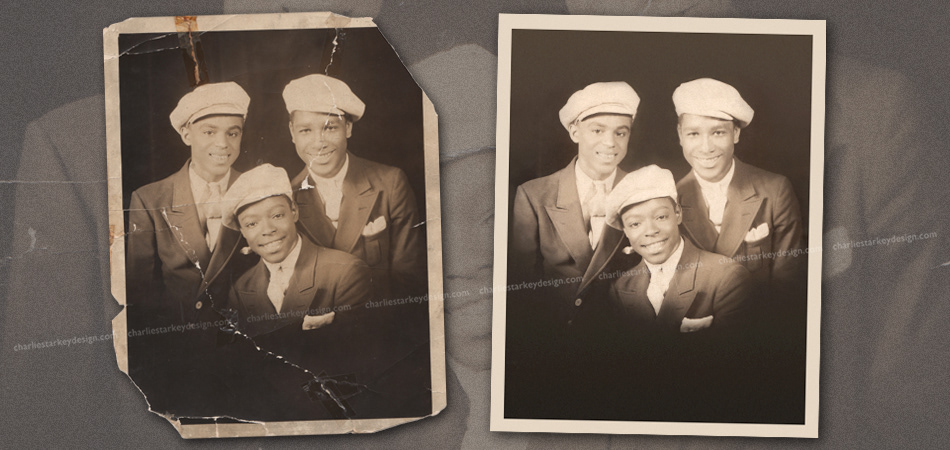 Vintage photo tears and creases repaired.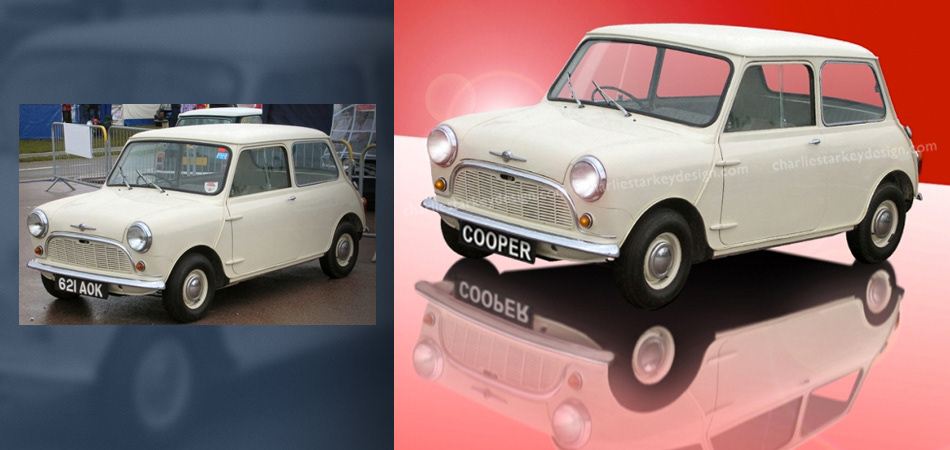 Composite image combining vehicle extracted from photograph with new custom made reflection.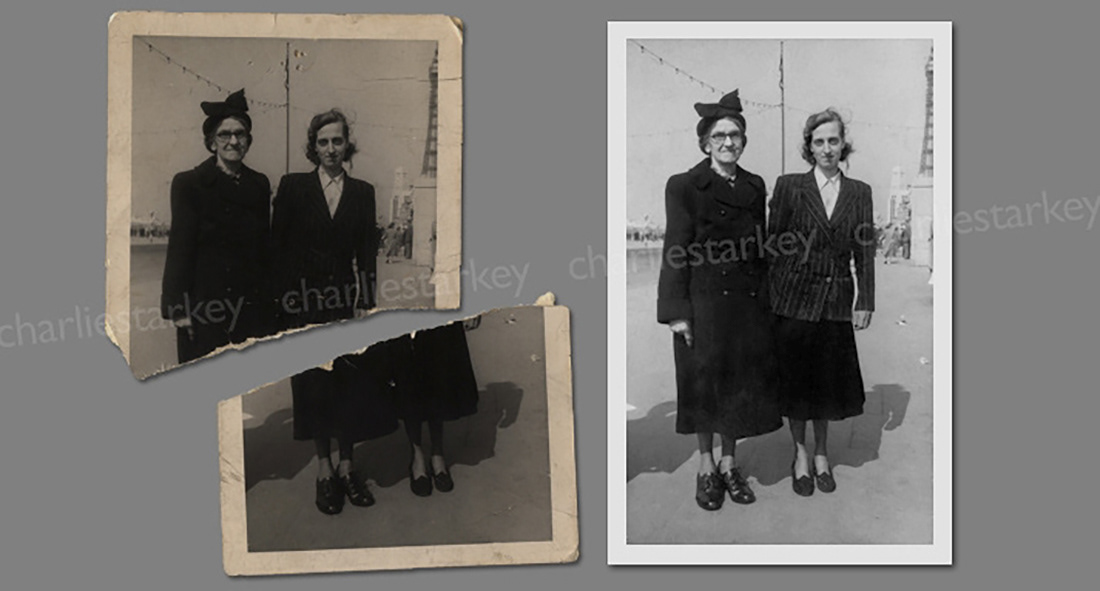 Vintage photo  repaired, colour and contrast enhanced.
Studio shot of machinery, image cut 
from background and details vignetted.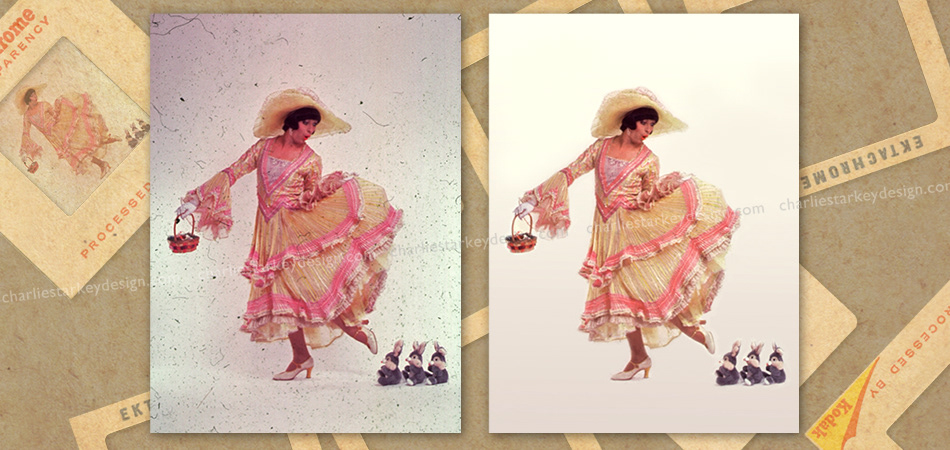 Dust marks removed and colour corrected on old slide image.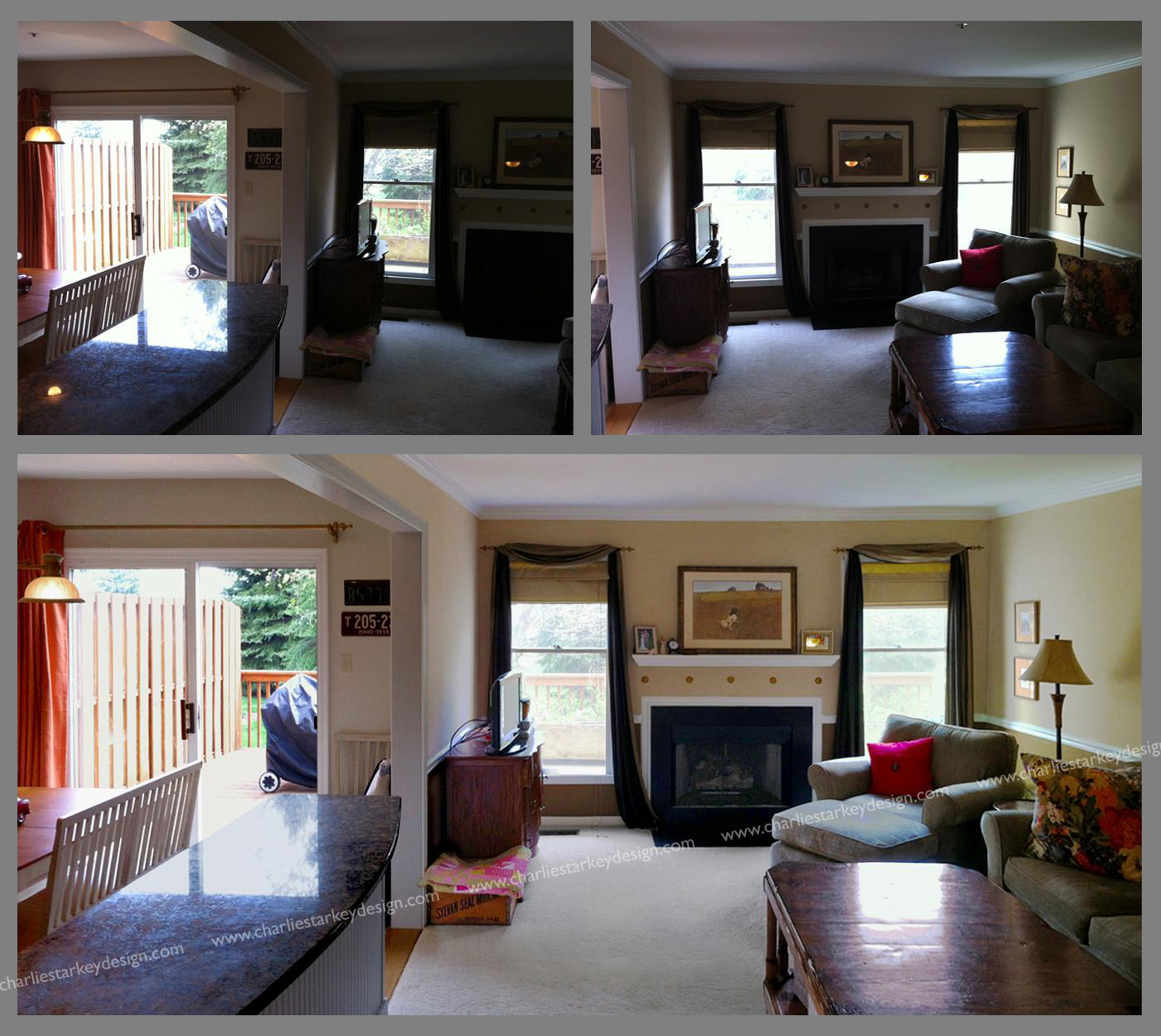 Composite room created
 from two separate photos, colour and contrast enhanced.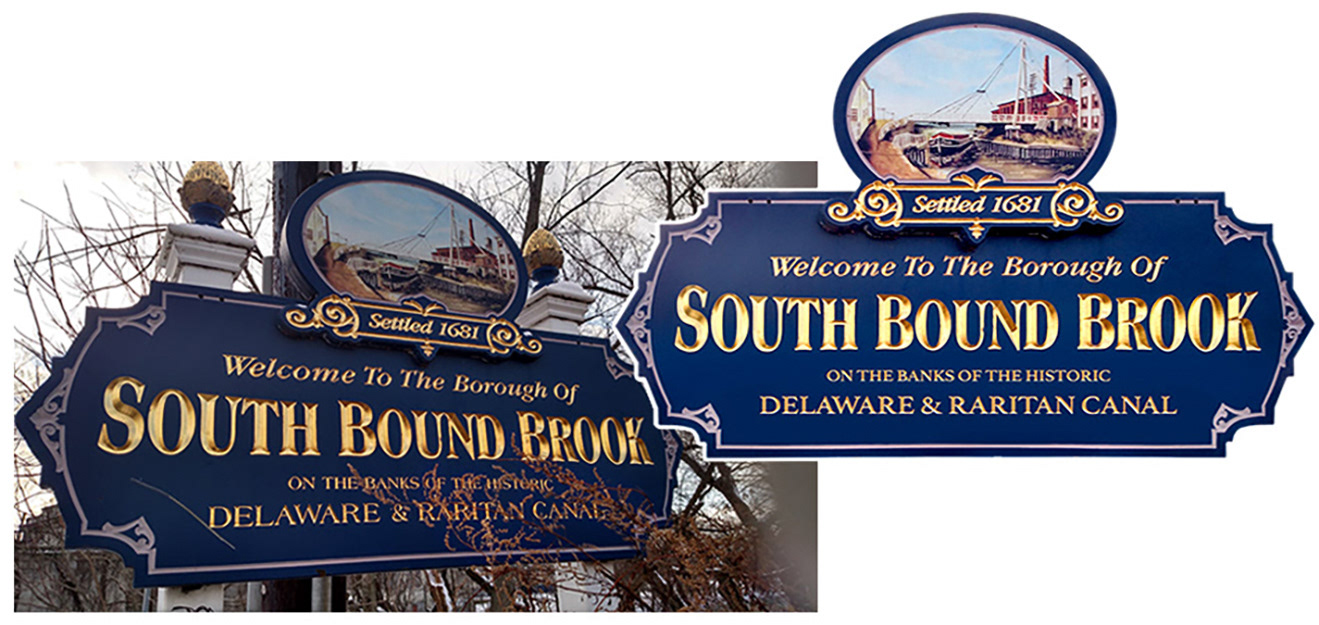 Perspective corrected, type reset, contrast improved, and foliage removed from town signage.